When Was Land Rover Founded?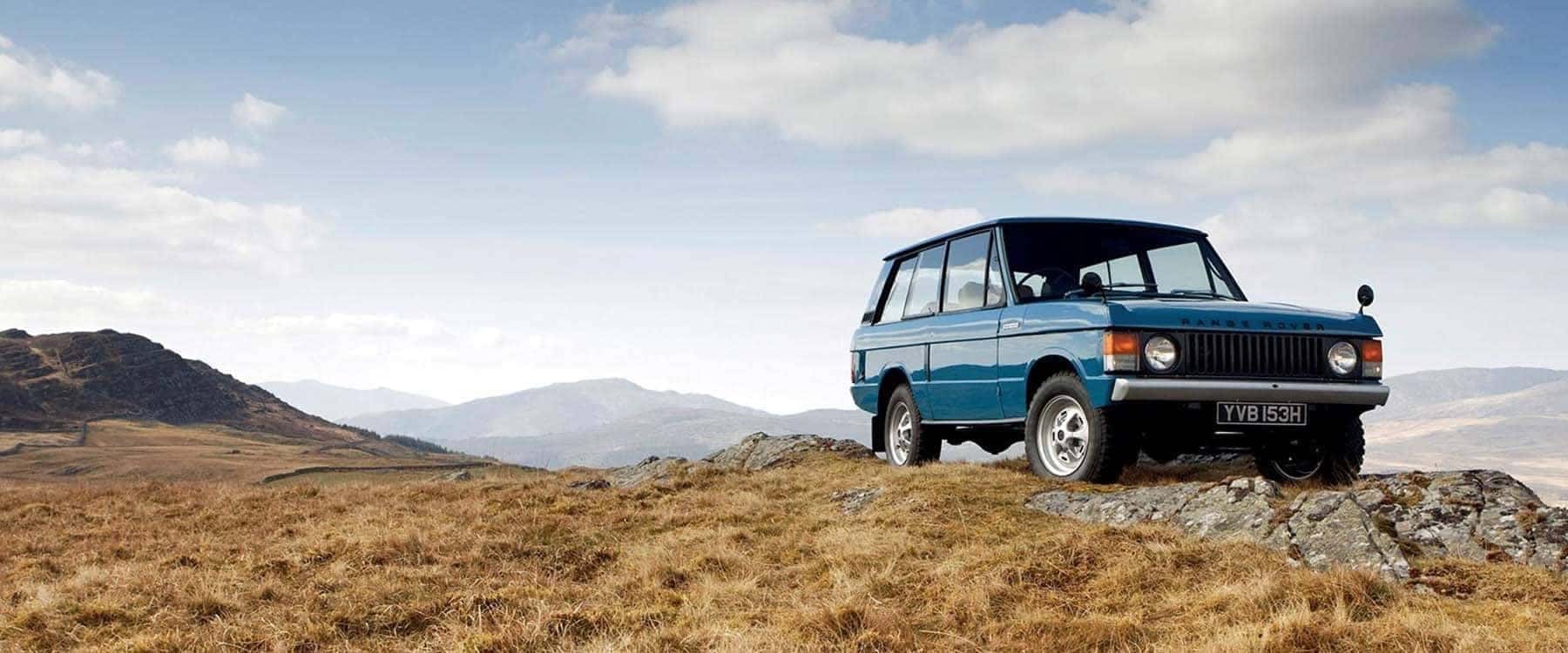 The Land Rover name debuted in 1948, as the name of a model series under the Rover Company, several decades before Land Rover became its own SUV brand. Find out more about Land Rover history and origins below, and contact Land Rover San Antonio near San Antonio for all your Land Rover parts and accessories needs!
Land Rover as a Model Series
1885: The Rover Company began as a bicycle manufacturer in Warwickshire, England.
1947: The original Land Rover design, inspired by a Jeep axle and chassis, was created by engineer and Rover Company Chairman Maurice Wilks, while Wilks was with his brother Spencer on their farm in Wales.
1948: The Land Rover model was officially released at the Amsterdam Motor Show on April 30th.
Post-World War II: Early Land Rover colors were limited to mostly army green hues because of a military surplus of auto paint after World War II.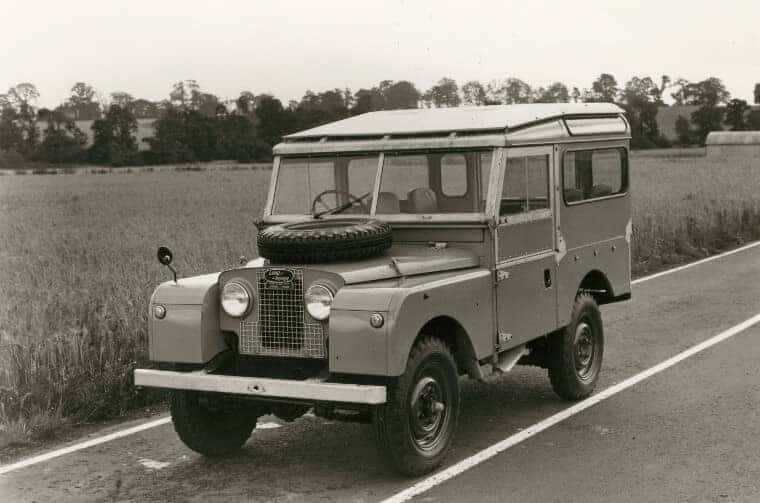 Land Rover as a Company
1967: Rover Company is renamed Rover Triumph, after being purchased by Leyland Motors (later British Leyland Motors).
1970: The world's first Range Rover model is introduced.
1976: The production of the one millionth Land Rover is celebrated.
1978: Land Rover Limited becomes its own company under British Leyland Motors, three decades after the first Land Rover model is created.
1987: The Range Rover is makes its way to the United States market.
1989: the Land Rover Discovery is introduced. Learn more about the history of the Land Rover Discovery at Land Rover San Antonio.
1994: The Rover Group is acquired by BMW.
2000: The Rover Group is broken up by BMW, with the Land Rover portion getting sold to Ford
2005: The Range Rover Sport is first released as a more compact and agile version of the Range Rover.
2007: The four millionth Land Rover is produced.
2008: India-base auto industry giant Tata Motors purchases Land Rover and Jaguar from Ford, and creates a new Jaguar Land Rover subsidiary.
2011: TheRange Rover Evoque is first released, the most compact of the Range Rover models.
2014: The Land Rover Discovery Sport comes onto the market in September.
2017: TheRange Rover Velar makes its debut in London.
2018: Land Rover announces the project Cortex which aims to "create self-propelled car-robots that are able to independently navigate off-road in all weather conditions."
2019: The Land Rover Defender is announced to make its return to the Land Rover lineup for 2020.
Explore the Land Rover Brand at Land Rover San Antonio
Learn about the Land Rover lineup, and what Land Rover brings to Corpus Christi and Laredo drivers today, from confident towing and off-roading capabilities to advanced InControl® technology and more, then browse the Land Rover models for sale at your local authorized Land Rover retailer today!
Learn More at Land Rover San Antonio
Land Rover vehicles have long been applauded for their perfect blend of luxurious design, rugged off-roading capabilities, and state-of-the-art technology. The Land Rover Discovery and Discovery Sport exemplify this brand's commitment to delivering exceptional driving experiences.  While these two SUVs share the esteemed Discovery nameplate, they offer distinct features and benefits that cater to a…

A Land Rover is more than just a luxurious SUV – it's the perfect partner for creating unforgettable family memories. Combining style, comfort, safety, and versatility, Land Rover vehicles provide an exceptional driving experience that extends far beyond your daily commute. As a proud Land Rover owner, you know that life is about discovering new…

As the mercury drops and the winter chill begins to permeate the air, it becomes increasingly crucial to ensure that your Land Rover is well-prepared to tackle the harsh realities of the cold weather. Ensuring your vehicle is winter-ready is not merely about comfort—it's about safety, performance and prolonging the lifespan of your Land Rover. …