5 Restaurants to Visit in San Antonio

Whether you are a visitor from Corpus Christi exploring San Antonio culture or local to the area looking for a change of pace, you'll find a wide range of insanely delicious places to eat in San Antonio. It's impossible to list them all, but check out some favorites–explore our top five favorite San Antonio restaurants, and contact us with any questions!
1. Outlaw Kitchens
Outlaw Kitchens is a truly special San Antonio experience. This restaurant is run by prestigious Chef Paul Sartory and is wife Peggy, with a welcoming farmhouse-esque atmosphere. The wholesome dinner menu changes almost daily depending on yields from the attached garden and on what Paul wants to cook. Dine in or carry out Wednesday through Saturday.
2. Clementine San Antonio
The family-owned Clementine restaurant offers southern cuisine and traditional American food with seasonal ingredients and elevated to the next level. Familiar entrees like fried chicken tenders are accompanied with unique appetizers like Whipped Bulgarian Feta on sourdough. It's open Tuesday through Saturday for dinner, and also serves lunch Tuesday through Friday.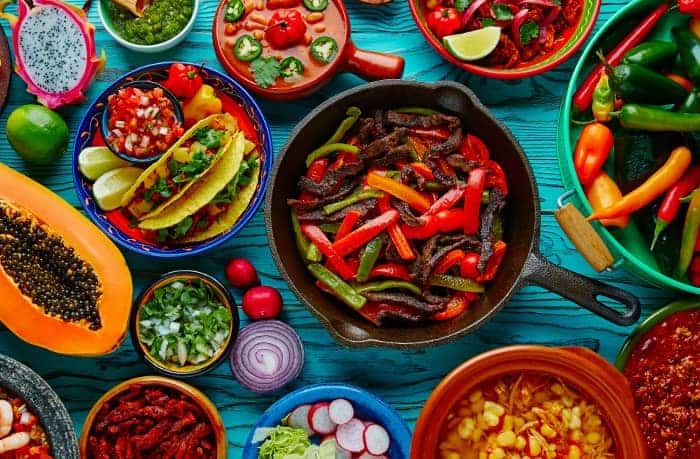 3. Toro Kitchen + Bar
Toro Kitchen + Bar creates Spanish cuisine with local ingredients, and boasts the "best paella in town." There are two San Antonio locations, both open Tuesday through Sunday. Take advantage of their happy hour menu from 4-7pm on weekdays, which includes house wine, the gin bar, sangria pitchers, select tapas, and more!
4. Pharm Table
If you are looking for a lunch with organic ingredients and keto, paleo, and vegetarian options, come to Pharm Table, open 11am-3pm seven days a week. Order the popular Vegan Sweet Potato Waffles for brunch, get a Macrobiotic Bowl, or get kid-friendly tacos! You can even add extra protein to menu items, with options like Sephardic Pulled Chicken, hemp seeded avocado, and more.
5. La Fruteria Botanero
Fruteria Botanero by Chef Johnny Hernandez is a fun and vibrant place to get your fix of fruit smoothies and Tex-Mex. The extensive menu has everything from tortas and tacos to housemade potato chips and fresh-pressed juices. Whether you want to treat yourself to some comfort food or eat a light and nutritious meal, La Fruteria has what you want.
Honorable Mentions
San Antonio restaurants are diverse and delicious, and we would be remiss if we didn't mention some more local favorites in our list:
The Periphery – American Cuisine
African Village – Ethiopian and Eritrean Restaurant
Singhs – Vietnamese Cuisine
Chas Market & Kitchen – Korean, American, and Mexican Food
Explore San Antonio With Land Rover San Antonio
Whether you only have a weekend to visit San Antonio or you are a resident that wants to get to know your city better, you can rely on Land Rover San Antonio near Laredo for more local recommendations as well as to learn the history of Tex-Mex in San Antonio. Be sure to check out our favorite barbeque joints as well as the top Mexican and Latin American restaurants in San Antonio!
More from Land Rover San Antonio